Pepsi in Burma – A Globalization Catastrophe
Why MNCs prefer to pay attention to the economic aspects of business decisions
The case deals with the experiences of the global cola major, PepsiCo, in Burma during the 1990s. It gives a brief profile of the political, social and economic crisis in Burma under the military rule of the State Law & Order Restoration Council (SLORC). The case discusses why the SLORC opened the Burmese economy and why Pepsi rushed to do business with this country. It then describes the widespread, global opposition by students, human rights activists, politicians, governments and various other parties to the support provided by MNCs (focusing on Pepsi) to Burma's rulers. Finally, it explores Pepsi's partial pull-out from Burma in 1996, the resulting protests, followed by the complete pull-out in 1997. The case also provides a brief update on Burma's crisis till mid-2003.
Issues:
» Why MNCs prefer to pay attention to the economic aspects of business decisions and ignore the social considerations involved?
» The need to balance economic and social benefits in corporate decision making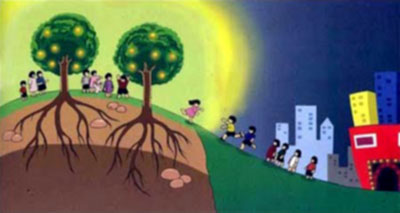 Assignment Help

Case study help

Project Report

Report Writing

Homework

Essay writing and editing

Dissertation writing

Thesis writing & editing

Academic writing
Dr.ARAVIND BANAKAR 
09901366442 – 09902787224

We are a team of highly committed professionals, who aim at helping Clients to achieve their Goals. We believe in establishing long-term relationships with our clients by delivering value added services of high quality. We are sensitive to our Clients requirements without compromising on values like Integrity and trust. Understanding the abilities, offering them Quality services and meeting our client's requirements at the right time are our Forte.
We are in to this business since 14 years. And we are providing case study Answers, Assignment solutions, Multiple Question Answers and Project Reports of more than 40 + International B School (Indian and Foreign Universities)