Business Communication
Why the knowledge of at least two foreign languages is necessary for international business
CASE STUDY (20 Marks)
It is not enough to be an outstanding business expert only back at home. As a member of the European Union, Hungary is in great need of business and communication professionals who are able to understand the challenges and key issues of international economic relations in order to exploit any opportunities that may arise. If you are seeking to do that, you need secure knowledge of economic and business matters, a fluent command of a second language for professional purposes and thorough practical and work experience. The International Business Economics program of MET offers exactly that. Our graduate students, with professional level ability in at least two foreign languages, leave school as well trained business experts with the potential to achieve success and immediate results in the international business scene. THE PROGRAM IS DESIGNED FOR INDIVIDUALS WHO are well informed with a keen interest in the world of international business, politics and the media, who look to find their future career in an  international environment and who are open to exposure to foreign cultures. Future students should also be able to use two foreign languages for most personal needs with a desire to improve their existing language skills so that they become an important asset both in their future career and for their companies.
Answer the following question.
Q1. Why the knowledge of at least two foreign languages is necessary for international business? Discuss.
Q2. Give an overview of the case.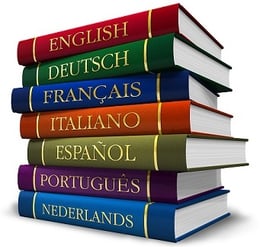 Why the knowledge of at least two foreign languages is necessary for international business
Assignment Help

Case study help

Project Report

Report Writing

Homework

Essay writing and editing

Dissertation writing

Thesis writing & editing

Academic writing
Dr.ARAVIND BANAKAR 
09901366442 – 09902787224